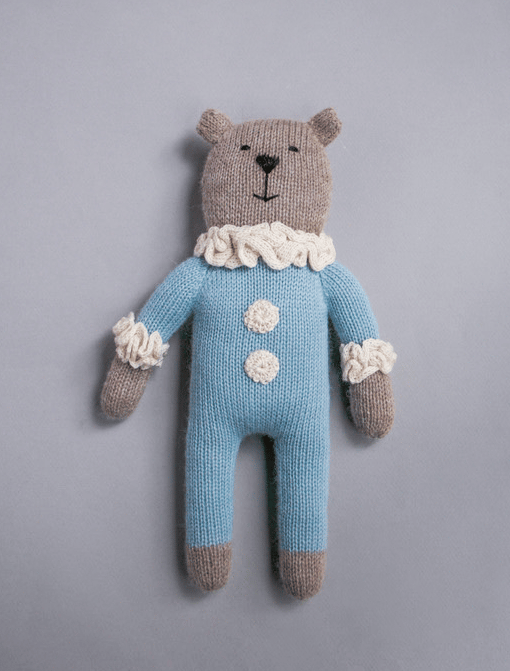 teddy knit toy | blue
With its cute ruffled outfit, our knitted teddy will melt everyone's heart.
Our cuddly teddy bear is perfect for those little hands! Makes a great addition to any room.
Finished with an embroidered face, crochet buttons.
Baby Shower Gift - Bring the most popular gift to the baby shower. An authentic and timeless gift that newborns, babies & children love. A Fournier soft toy is a friend for life.
This product is made from soft, luxurious baby alpaca. Hypoallergenic and environmentally friendly materials.
- Approx. 12" (30cm) in length.
- Filling: soft hypoallergenic polyfil.
- Ships in 3 business days
Lovingly handmade in the United States by designer Anabel Fournier.